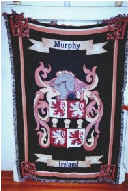 Check out our brand new family crest tapestries.This is the gift you have been looking for click here please
.
BlarneyVillage Collection(TM)
Welcome to our 100% Owned Irish Store
We have one of the largest selections of Irish Gifts in the world.
This page gives you a preview of the different sctions on the site below.
Paintings and Prints Section and Wall Decor
Our Painting and prints section contains our stuning Fine Art Prints of various locations around Ireland from circa 1905. These were carefully digitally remastered and repaired by us and they are simply stunning. Available as Fine Art prints, Beautiful Printed Tapestries, Throws as well as Metal Signs . We also have other custom woven tapestries available .
These items Ship Worldwide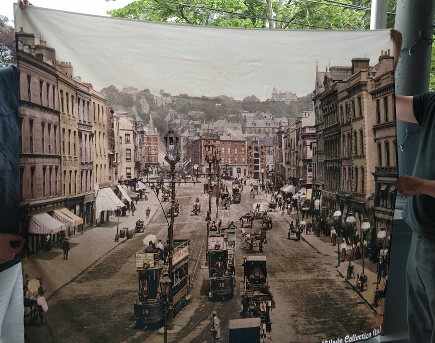 Example of Tapestries printed , as well as woven
Irish Collection
The Irish section gives you a whole wide world of choices for that perfect Irish Gift. In this section you will find Guiness(tm) products including Guiness Clothing, barware items, Guiness metal signs , glassware, kitchen ware , Guiness shirts base ball caps confectionary as well as the usual favourites, Irish leprechaun dolls, teddy bears, Irish dancing dolls, Irish rugby shirts, and even Christmas decorations.
Please Note These Items in the Irish Collection are available for shipping in the United States and Canada Only
Music and Books Collection
In this section youll find Irish Bodhrans, Tin Whistles as well as Music Books and cds
Please Note These Items in the Irish Collection are available for shipping in the United States and Canada Only
Jewellery Collection
This jewellery is simply lovely and also a perfect gift for that special someone .
Please Note These Items in the Irish Collection are available for shipping in the United States and Canada Only
Religion
Here youll find beautiful religous items suitable as Irish wedding gifts house warming gifts, communion or confirmation gifts as well as baby gifts.
These items Ship Worldwide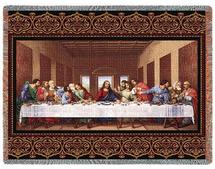 The a to z index of our products has details of what is contained in each section and a link to that particular section listed as they are listed in the links on the left hand side and not alphabetically.
Blarney Irish CrystaL
In the Blarney Irish Crystal section you will find our unique Celtic Collection wine goblets unique to us as well as Blarney Irish Crystal bowls and vases which can be engraved with your choice of engraving and would make ideal wedding gifts or other gifts.You will also find golfing crystal crystal clocks, crystal candy or sweet jars, wine goblets engraved and plain, brandy, whiskey and champagne glasses and shot glass sets.We also do a beautiful range of crystal decanters which can also be engraved as well as complete decanter sets with glasses.
In our heraldic crystal you can choose to have your family crest engraved on wine goblets, crystal letter holders or any of our beautiful crystal products.
Unique to us are some of our Zodiac engraved crystal products.You can have a single or double zodiac engraved on most of our crystal and makes for an ideal wedding gift.
The serious collector is also not forgotten, Titanic collectables are also available in this section.You can have our unique Titanic engraving designed by our own team to recreate the beautiful ship engraved on our Blarney Irish Crystal. We also do a White Star range which recreates one of the original logos of the White Star Line itself and are very elegant.
Blarney Village Collection
Whilst our entire collection of crystal, collectables and gifts is collectively known as the Blarney Village Collection, we have also created this section to showcase some of our products which we are extremly proud of. You will find advertising casks and jugs, china and porcelain items as well as model ships, beer and spirit casks, washstand sets, flower vases, urns, planters, milk jugs, animal figures and teapots
In the Blarney Village Collection you will find clocks handmade from natural fallen trees Irish slate clocks made from Irish slate, bronze animal clocks, sports clocks, wedding clocks, retirement clocks, mantle clocks, drama and theatre clocks, fishing clocks, golf clocks, horse clocks as well as graduation clocks and others.In this section as well you will find unique gifts like copper and brass coal scuttles, reproduction oil lamps, very ornate brass candle sticks, brass claddagh door knockers, brass shamrock door knockers and other brass door knockers with an Irish theme. We also have brass umbrella stands, telescopes, reproduction his masters voice gramophones, ships sextants, old style taxi or car horns, brass world globes, brass bells , ships porthole mirrors, ships clocks and brass sundials. We also have a range of bronze sculpture covering golf, horses, greyhounds, drama and theatre, football, soccer, fishing, hurling and our best selling legends bronze collection.
Blarney Village Collection Celtic Jewellery
Our very own Blarney Village Collection Celtic jewellery is simply stunning.Our pieces are unique and include a selection of bracelets, bangles, pendants, earrings and necklets.The designs of our Celtic jewellery are like nothing you have ever seen before.
Family Crest Collection
In our family crest or heraldic collection you can get your family crest on bronze mantle clocks, number plates, crystal, heraldic knights and other crystal products and bronze sculpture. Superior family crest gifts for yourself or a loved one.
Irish Collection
Whilst the our whole collection essentially is an Irish collection because it is part of the Blarney Village Collection we have also separate some products into our Irish gifts collection to make it easier to find the more traditional Irish gifts. In this section you will find beautiful brass Irish and Celtic design bookmarks for the bookworm in the family, Irish sweets including Jameson Irish whiskey fudge, Iris toffees and more. You will also find Irish gourmet teabags, beautiful Irish dolls of many different designs ideal for the doll collector, Irish leprechaun teapots, toby jugs ,richly decorated scenic coasters and beautiful teapot stands, Irish collectors spoons with many different designs including the Claddagh design, The Tara Brooch and more.
You also will find old reproduction style teddy bears, novelty Irish money boxes or savings boxes and novelty photo frames, as well as something no site would be complete with one of our most famous inhabitants the Irish Leprechaun.Our leprechauns are available in musical and non musical versions. For all of you who collect china and porcelain thimbles this section will interest you.This beautiful thimbles come in Irish claddagh design, Shamrock design, Celtic cross design, Ireland map design and the Irish flag design.Well worth a look.Also flags of various sizes as well as bunting for that Irish party you might be having as well as musical miniature Irish cottages and pubs as well as golf umbrellas.
We have a good range of Irish design clutch pins here including an Irish Usa friendship design, a map design, a Celtic design, a Celtic cross design, a Shamrock design and a Tara design.Excellent!
Books and Music Collection
In this section you will find beautiful miniature music instruments, Irish music cds, Irish humour cds, Irish books including history, Irish names and more. Also in this section is the wandering minstrel, believed to be the last wandering minstrel in Ireland.
In the paintings and pictures collection you will find beautiful prints and photos of Ireland some of the original scenes were captured back in the 1800's so are very rare indeed.There is a huge selection of pictures for you to enjoy so please make sure to take a look.
Newest Collections
The name says it all. In this section you will find all the very newest products that have been added to the site recently, it is well worth checking back on this section from time to time to see what fantastic items we have added.
Titanic Collection
This section is dedicated to one of the most famous ships in history."The Ship Of Dreams" as a lot of people called it Titanic..The ship called at "Queenstown" as it was known then which is now called Cobh. Many many people from Cork and even Blarney are believed to have been also on the great ship when she went down. It is the last place Titanic stopped to take on passengers before the tragic events that followed.In this section you will find rare photos of Titanic being built as well as cast iron Titanic collectables, nautical related gifts, Titanic signs, brass bells and links to our beautiful Titanic crystal.
(C) Martin Hayes 2003 all rights reserved.