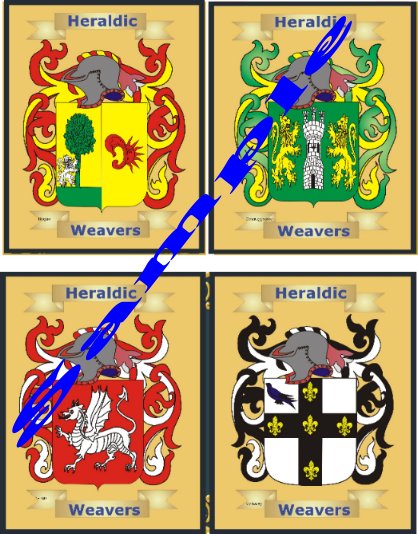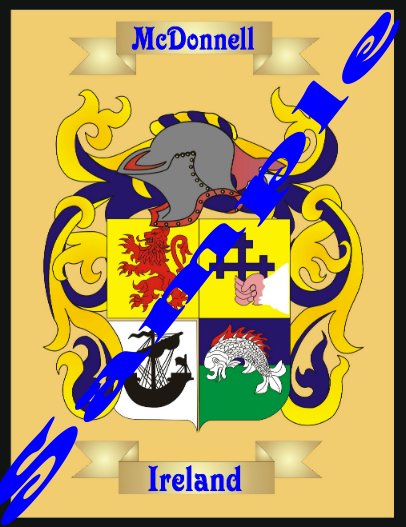 This is design 3 heraldic yellow frame .Unbeatable value at only $149!
Code = single crest tapestry price =$149
*****IMPORTANT please note these are custom made to order and please allow between 4 to 6 weeks for delivery.Sometimes you will get your tapestry quicker but order early if you are ordering the product for a special occasion. ***All ORDERS OUTSIDE THE USA MAY BE SUBJECT TO LOCAL TAXES OR IMPORT DUTIES****
When a tapestry throw is requested we cross reference using the latest software and many old books from the 17 and 18 hundreds like "Burke's General Armory" compiled by "Sir Bernard Burke in 1842.
The coat of arms is then meticulously digitized piece by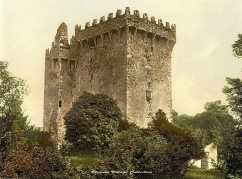 Check Out Our Stunning Irish Art and Photographs Click Here!
Give Someone A Gift Of Leprechaun Club Membership Fopr St Patricks Day.There Is No Other St Patricks Day Gift More Unique !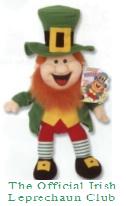 piece using state of the art software and powerful computer programs to transform your coat of arms into a format that our computerized looms can recognize.The tapestries are hand finished and every one is a true work of art.Each tapestry throw or embroidery is individually woven on a loom utilizing over eight miles of richly colored cotton yarn.
The detail we can achieve with our woven family crests or woven photographs will astound you.
A tapestry throw or embroidery is 54 inches by 70 inches that is aprox 4.5 feet by almost 6 feet,huge!
Our tapestries are 100% jacquard woven cotton and are not printed.Your tapestry throw will not fade even with repeated washing, so you truly will have a new family heirloom or work of art to hand down from generation to generation.