Mail Order Information
You purchase any of our products safe and secure by buying your items mailorder as we do not take credit cards in our mailorder section there are no credit card commisions to pay so you save $$$ by shopping this way.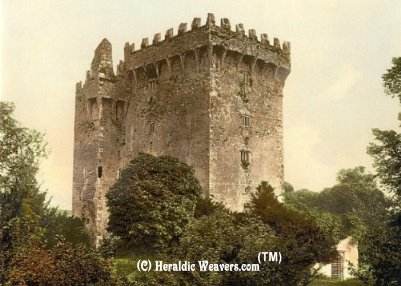 If you are not happy or comfortable with shopping online or if you prefer you can send us an order by post.We do not accept credit cards for mail orders at this time but we can accept personal cheques bank cheques, postal orders and money orders but with personal cheques these will take up to 2 weeks to clear. Bank cheques or Postal Money Orders we can accept straight away.
To order products by mail order simply select the products you want and write down the product code email us the order you would like to place and we will email you back with your total cost.
In order to save time the best way to do a mail order is to first select the items you would like and email us with the details of the items you want as well as your location and preferred method of shipping , we will then email you back a total price enabling you to then post the correct amount to us.
for more info on mailorder please email

Thank you for shopping with us.
BlarneyVillage.com has a huge range of Irish gifts, Irish Crytsal, Irish collectibles, Titanic collectibles, Irish Bronze, Irish pictures,Irish art Celtic Jewellery and much much more

Check out our brand stunning new family crest tapestries.This is the gift you have been looking for click here please!
Click here if you would like to shop for coat of arms or family crest clocks, family crest t shirts, coat of arms prints or family crest mugs and coat of arms bags as well as much more!All of our coat of arms gifts are suitable for wedding gifts, christening gifts, birthday gifts, memorial gifts, retirement and graduation gifts.We also have stunning coat of arms tapestries.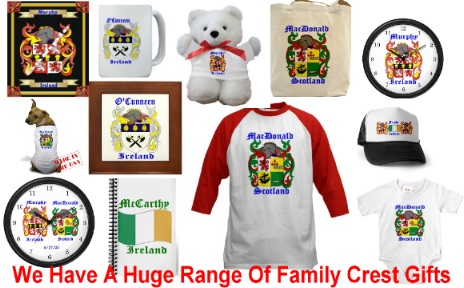 Give Someone A Gift Of Leprechaun Club Membership For St Patricks Day.There Is No Other St Patricks Day Gift More Unique !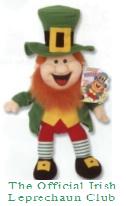 The Leprechaun Club™ ,The Official Leprechaun Club™ ,The Official Irish Leprechaun Club™ , The Irish Leprechaun Club™ ,The Leprechaun Club Of Ireland™, The Official Leprechaun Club Of Ireland™,Murphy The Irish Leprechaun™, The Blarney Village Collection™ and Blarney Village™ are all trade marks of Patrick Martin Hayes no unauthorized use allowed. All content is also subject to copyright restrictions.
(C) Martin Hayes 2003 all rights reserved.