The true story of the Leprechauns and the Blarney Stone by Patrick Martin Hayes written in 2003 and (c)copyright of Patrick Martin Hayes 2003.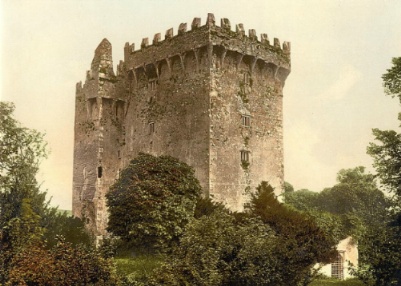 The village of Blarney is the place where all Leprechauns originated from,it is said that the chief Leprechaun Murphy™ and the tall sticks (humans) at one time got on quite well and the Leprechauns helped with many a battle that the Celts had with invaders through out Ireland,Scotland,Wales,France and Spain.The Leprechauns were very skilled at making shoes and metal work in general, they could shoe horses ,make weapons and teleport in and out of enemy areas unseen bringing information back to the Celtic warriors. But overall they loved peace and were a happy bunch enjoying drinking,dancing and the "craic" (fun).
When the original Blarney stone was embedded in the castle walls it was not magical.The fairies during all this time were beginning to get more and more jealous of the Leprechauns relationship with the tall sticks and becoming more angry each day that they were left out especially the queen of the fairies Aoife. No fairy would dare to challenge chief Leprechaun Murphy™ as he was a powerful magician so Aoife decided to cause a falling out between the Tall Sticks and the Leprechauns.Now the Leprechauns were not always as small as they are now this happened the day the queen put her plan into action.
The Kings daughter was riding her horse when the fairies cast a magic spell which made the horse throw a shoe, The Kings daughter was thrown from her horse and injured but not badly. The tall sticks blamed the Leprechauns for shoeing the horse wrong to which the fairies were glad to agree with. The Leprechauns disagreed and an argument ensued in which chief Murphy and queen Aoife throw bolts of lightning and cast magic spells at each other neither one being able to quite get the upper hand as neither of the two really wanted to cause any harm to the other.During this half hearted fight Murphy's daughter Erin was hit by a stray spell and turned to stone. Since neither of the two had done the spell alone they could not undo it. Queen Aoife felt pity for Murphy who was devastated and quickly flew to the highest Druid in the land for advice. "When all the Gold in Ireland is mine I will cast a spell to release her for now I will let her heart and mind live in the stone of scone within Blarney Castle,and anyone that kisses the stone will feel Erin's very soul and be bestowed with the gift of eloquence and have bestowed upon them luck that will know no bounds" said the Druid. Aoife was very puzzled by the Druids spell and informed Murphy of this,Murphy was both happy and sad at the same time and demanded the gold which the tall sticks had ,which they gave.
But later on that night some other greedy tall sticks came and stole some of the gold making Murphy extremely angry.
"I will cast a spell now this night, that will hide us from the tall sticks sight.In the hollow of a tree or in a birds nest are places where we shall have some rest. Too small to see too fast to catch ,the forest shall become our new patch. Whenever a tall stick is near, his eyes will not see us clear.Gather gold that's what we must do,dig and take it that we must do too.Until the day Erin is free,gold collectors we will be" shouted Murphy.
As he ended his words all Leprechauns shrunk in size small enough to hide behind a tree or a plant or even in a bird's nest. Every once in a while a tall stick will catch a Leprechaun but Murphy has taught us all well we know lot's of tricks to get away and can teleport short distances to avoid trouble. The fairies are not enemies anymore as queen Aoife never got over the loss of Erin either and although they keep their distance they sometimes will help each other out but they also thought it a good idea to shrink themselves using magic as well in order to stay out of harms way.
And the famous stone of scone containing the soul of Erin,it does indeed bestow eloquence on those that touch it as a matter of fact people have figured out that by kissing it a person will have extraordinary good luck. And us the Leprechauns we still collect gold and hide and enjoy our fun especially fun with the tall sticks. And every night we collect all the coins people drop when bending over backwards to kiss the Blarney Stone and with our magic turn it all into gold!!
We need all the Leprechauns in the world to help us so why not join us now!
So why not join your fellow leprechauns now and become a member of the Irish Leprechaun Club?
This is the ultimate gift for St Patricks day either for yourself or someone that's a true Leprechaun or Leprechauness at heart. Join thousands of other members from over the world and get your Leprechaun Club membership.
The bonus pack alone is worth over €34 on it's own besides your membership certificate which is priceless!!
And wait there is more! Shopping discounts and other bonus gifts!
You receive special discounts for Leprechaun members only of al least 20% off and as much as 50% off selected items from The Blarney Village Collection™.Leprechaun club members can choose from a wide range of Irish Crystal,Irish Art, collectibles and more either for themselves or gifts for others for any occasion. So what are all you Leprechauns and Leprechaunesses waiting for join now!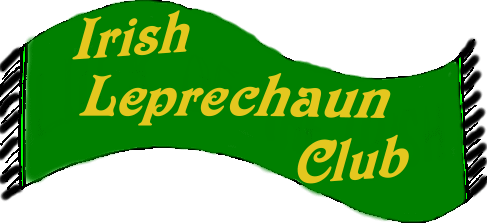 FOR COAT OF ARMS PRINTS CLICK HERE SALE NOW ON!!!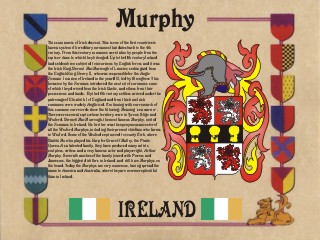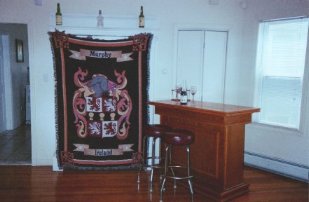 Check out our brand stunning new family crest tapestries.This is the gift you have been looking for click here please!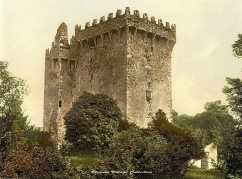 Check Out Our Stunning Irish Art and Photographs Click Here!
The Leprechaun Club™ ,The Official Leprechaun Club™ ,The Official Irish Leprechaun Club™ , The Irish Leprechaun Club™ ,The Leprechaun Club Of Ireland™, The Official Leprechaun Club Of Ireland™,Murphy The Irish Leprechaun™, The Blarney Village Collection™ and Blarney Village™ are all trade marks of Patrick Martin Hayes no unauthorized use allowed. All content is also subject to copyright restrictions.

(C) Patrick Martin Hayes 2003 all rights reserved.