Wholesale Information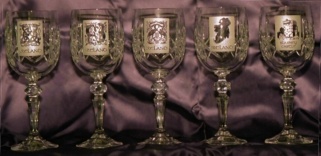 Please note we have now commenced our affiliate program , so you also have the option of making commisions by advertising Blarney Village on your website at no cost to yourself if you prefer see below for details.
If you have a business big or small or a website big or small and would like to sell items from our stunning Blarney Village Collection then please contact us. Please try to give us as much information about yourself in the email in order to save time. No order is too small and we have very attractive pricing so what are you waiting for you could be selling beautiful items from The Blarney Village Collection in your area. Do it before some one else does.
Email

for more information.
Thank you.
Check out our brand stunning new family crest tapestries.This is the gift you have been looking for click here please!
Give Someone A Gift Of Leprechaun Club Membership For St Patricks Day.There Is No Other St Patricks Day Gift More Unique !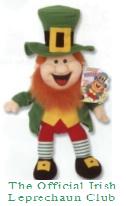 Our affiliate program has been rated Five Star by

As Well as

Other Affiliate networks that have been kind enough to link to our program
AffiliateGuide.com - Your guide to affiliate programs
Proudly listed at the Affiliate Hangout
http://www.internet-affiliate-programs.com/
The Leprechaun Club™ ,The Official Leprechaun Club™ ,The Official Irish Leprechaun Club™ , The Irish Leprechaun Club™ ,The Leprechaun Club Of Ireland™, The Official Leprechaun Club Of Ireland™,Murphy The Irish Leprechaun™, The Blarney Village Collection™ and Blarney Village™ are all trade marks of Patrick Martin Hayes no unauthorized use allowed. All content is also subject to copyright restrictions.
(C) Martin Hayes 2003 all rights reserved.