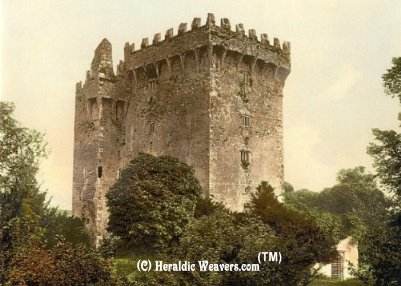 Huge Pre Christmas Sale On Our Embroideries Hurry Before It Ends !!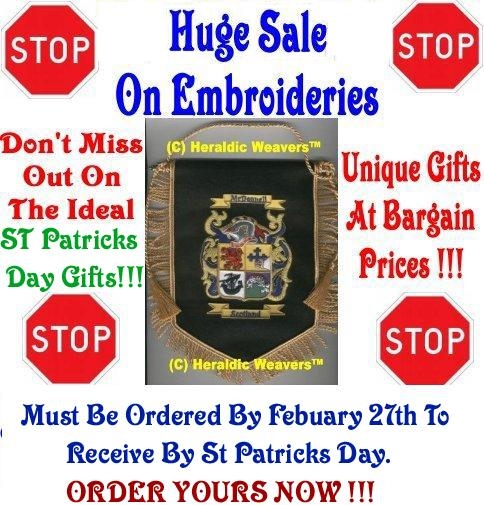 It's Too Late To Order Some Of Our Products In Time For The Holidays But You Can Still Order Our Embroideries While The Sale Lasts.
And To All Our Customers, Friends And Relatives We Thank You For All Your Business And Support During The Past Year And We Look Forward To Serving you Again Once We Reopen In The New Year.
Happy Holidays To Everyone!!
Thank you for visiting us. We are based just a few minutes from Blarney Castle. We specialise in Irish Crystal and antique style reproductions as well as beautiful gifts, Irish music cd's, paintings and pictures, books, as well as bronze statues, Celtic Jewellery ,unique collectibles and more. All these beautiful products are brought together in our Blarney Village Collection, it is the result of over 120 years of experience of the Blarney Village staff and we feel there is no collection as good anywhere in the world.
You can shop knowing that our payment processor uses state of the art technology to keep all your information both private and secure. Also all our products are packed using superior methods so as to minimise the chances of your beautiful purchases being damaged. All the staff here at Blarney Village look forward to serving you.
Please click on the links to your left or above to start your unique shopping experience and enjoy.
Thank you.
Martin Hayes
Managing Director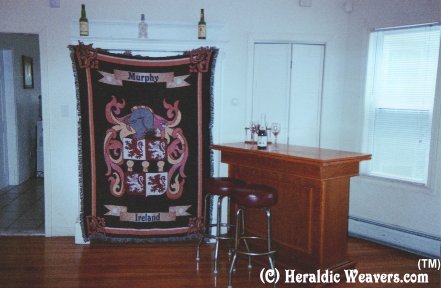 Check out our brand stunning new family crest tapestries.This is the gift you have been looking for click here please!
Click here if you would like to shop for coat of arms or family crest clocks, family crest t shirts, coat of arms prints or family crest mugs and coat of arms bags as well as much more!All of our coat of arms gifts are suitable for wedding gifts, christening gifts, birthday gifts, memorial gifts, retirement and graduation gifts.We also have stunning coat of arms tapestries.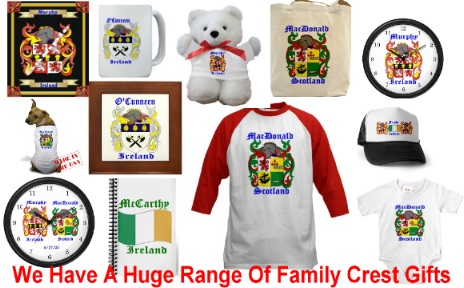 For Shipping and Returns Policy Please Click Here
The Leprechaun Club™ ,The Official Leprechaun Club™ ,The Official Irish Leprechaun Club™ , The Irish Leprechaun Club™ ,The Leprechaun Club Of Ireland™, The Official Leprechaun Club Of Ireland™,Murphy The Irish Leprechaun™, The Blarney Village Collection™ and Blarney Village™ are all trade marks of Patrick Martin Hayes no unauthorized use allowed. All content is also subject to copyright restrictions.
(C) Martin Hayes 2003 all rights reserved.