Frequently Asked Questions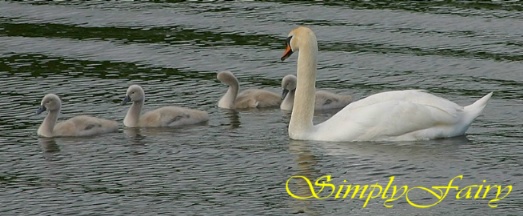 (1) Where are the parties held? (a) I come to you.The parties are held in your home and can be held either indoors or outdoors depending on the weather.

(2) How do I book a party? (a) Due to the popularity of Enchanting Fairy parties and FairyTale Princess Ball parties it is best to do so three weeks in advance. But do call anytime for last minute availability as various dates may be free. Weekend parties are in the highest demand you may also want to consider a weekday party, one advantage of which is that it can be held on the actual day of your child's birthday. Please either give me a tingle by phone at

or email at

(to prevent spam you will have to type the email address in manually as the email address will not automatically send mail)
Just let me know the date you would like and I will then phone you to discuss availability and of course answer any other questions you may have. When the party date and time has been selected a deposit of €50 may be necessary to secure the reservation. The balance shall then be due on the actual date of your party, prior to start. Please have this ready for Fairy Meadow in an envelope and hand it to her with discretion. Money orders and cash can be accepted.

(3) How long does a fairy party last? (a) Enchanting Fairy Parties and FairyTale Princess Ball Parties usually last for approximately two and a half - three hours. The enchanting poems, jingles, tales and facepainting create memories that will last a lifetime.

(4) What is the age range of the children that the parties are meant for? (a) The Enchanting Fairy party and FairyTale Princess Ball party are designed mainly for girls aged between 5 to 8 years old. The party is full of lots of pretty Fairy colours and sparkles and costumes are provided. If a boy wishes to attend then we shall grant him his wish and welcome a new little wizard or vampire to the party.

(5) What should the children wear and is their any make up? (a) ask the children to wear normal clothes as I provide the costumes i.e ( the fairy skirts) which will be worn over them. I also provide the face paint and facepainting which are the snazzaro face paints which most professionals use. This face paint is easy to apply and washes off with warm soap and water. I do not apply any other makeup.

(6) What about food and drink for the children? You Provide the party food. (a)I only provide the entertainment at the party. I do not provide food or drink. Please be aware of the party food chosen as the costumes are all beautiful handcrafted costumes and could be ruined. If a child requires something to drink especially during the hot weather then please provide water or some other clear drink that will not stain or damage the costumes.

(7)Can other parents stay for the party? (a) Absolutely, yes they can stay and view the party if there is ample room and no noise and distraction during the actual party itself or until at least Fairy Meadow is finished.
If there are several adults at the party I have found in the past that a separate area for the adults is better as they can sometimes distract the children as they talk and chatter amongst themselves, this will make for a more successful party overall for everyone involved. If their are a lot of adults you should have a few helpers as they will also require your attention as well as the children and hey we don't want you stressed out. It's all about fun, fun for the children and fun for the parents.
It is requested that at least one adult attend the party as a helper and caregiver when Fairy Meadow is there as she is an entertainer not a caregiver.

(8)What do I need to provide? (a) Please provide one table for the facepainting area as well as safe areas for dressing up and Fairy ring activities. Please also provide a helper/caregiver as I am hired as an entertainer only and not a caregiver. If it is outside and sunny, a sheltered shaded area to perform would be nice especially as I am a fair skinned fairy and burn easily. Most of all please provide a well rested and happy birthday child who believes in the fairies and enjoys using their imagination. Then be prepared for lots of smiles, sparkles and delights from all the children on a very special day.
(b) Food and Party (goody)bags, You provide the food and party bags, most party goody bags that I have seen, include a packet of crisps, a few sweets and maybe a small orange or apple and often anything that is left on the party table.
Remember that I provide the Fairy Pass the Parcel gift. This saves you time searching and buying suitable prizes and wrapping it. In the Fairy Pass the Parcel each child receives a small gift. All prizes given out are suitable for children aged 3 and above.

(9). How much do the Parties cost? (a) Parties may vary by numbers and location. So please phone Fairy Meadow for current prices.

The party routine is designed for up 10 to 15 children and works really nicely. As every child has a chance to take their turn at doing various fairy things. If the parties go over 16-20 children, I have noticed that sometimes the children who go first can start to distract the other children thus taking the attention away from the birthday girl. The children enjoy the individual attention and interaction, which is part of what makes a Simply Fairy party so unique. The Maximum children I can entertain at a party is 20.
A travel fee may also be required depending on location and shall be discussed when booking. If you have paid a deposit then the balance shall then be due on the actual date of your party. This is payable prior to start and should be handed to Fairy Meadow discreetly in an envelope. Cash or money order is acceptable on the day of the party, sorry no cheques can be accepted on the day itself.

(10)What happens if I have to cancel my party? (a) It is very rare that someone will need to cancel a party but if you do contact me as soon as possible. I will gladly arrange an alternate date if their is one available but unfortunately the €50 deposit is non refundable. I will always try my best to arrange a suitable alternative date with you though as the last thing anybody wants is a disappointed little birthday girl.

Questions for Mums from Mums
(1) RSVP- Responding Yes or No to the party invite.
I constantly hear there is a lot of confusion whether to reply or not.
Please text The Mum a Yes or No reply with your name so she can keep an updated list of expected guests. As sometimes there may be other children who would be delighted to be invited if she receives a decline.
(2) Handing out the invitations. - Here are a variety of suggestions. Be aware that some schools have party policies.
(a)Ask your child's school teacher if she can put the invitation in the homework book or hand out at the end of the day. (b) Arrive early to school and hand straight to the child's parents as this shall prevent the invitation being left in the bottom of the bag. Also due the other commitments the parents might want to decline and not have their child aware of the invitaion. (e.g when holidays have been booked).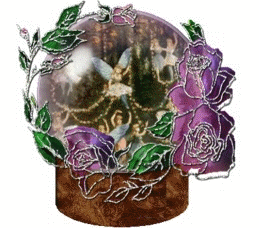 Simply Fairy™ Fairy Meadow™ and Wands and Wishes™ are trademarks of Christiana Hayes Mc Cool no unauthorised usage allowed.All images and text are also ?copyright of Christiana Hayes McCool ( 2004)

Keywords to help find me
Childrens entertainer,Cork Ireland,Fairy parties,Simply Fairy,Fairy Meadow,Patrties for little girls,face painting,balloons,dressup,Cork City,West Cork, Youghal,Princess party,enchanted forest,wise old owl,Leprechauns,fairy bells,handsome Prince,fairy bubbles,corporate events,girls birthday parties,fairy meadows,baloon art,facepainting,fairy costumes,fairy wings,gifts,fairys,fairies,simple fairy,fairy birthday cakes,enchanting fairy parties,pretty princess parties,partys.Story telling and gifts.