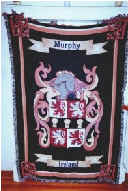 Check out our brand new family crest tapestries.This is the gift you have been looking for click here please
.
| | |
| --- | --- |
| | This Jewelry is simply lovely.We have a good range of Irish design clutch pins here including an Irish Usa friendship design, a map design, a Celtic design, a Celtic cross design, a Shamrock design and a Tara design.Excellent! |
| | |
| --- | --- |
| This Celtic Jewelry range is one of our newest ranges and includes many beautiful Celtic styles in both necklaces and bracelets and they represent very good value. You have to have a look. | |
| | |
| --- | --- |
| | Our Irish Hat range.You can get your Leprechaun hats here as well as a good range of Irish caps and fisherman's hats as well as Irish leprechaun slippers and a good range of Irish umbrellas |
| | |
| --- | --- |
| Our Irish Pen and stationary range.A great section for the kids we have a good range of novelty pens and pencils as well as pencil cases and other novelty stationary items | |
| | |
| --- | --- |
| | Our Irish Shot glass range.Another of our newest ranges it has proved to be hugely popular with everyone.A great range of designs here including Irish Celtic designs,map designs and shamrock designed shot glasses. |
Please click here for page / 1 / 2 / 3 / 4 / 5 / for more samples from the Irish Collection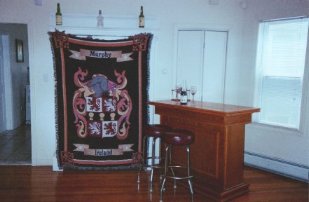 Check out our brand stunning new family crest tapestries.This is the gift you have been looking for click here please!
Give Someone A Gift Of Leprechaun Club Membership For St Patricks Day.There Is No Other St Patricks Day Gift More Unique !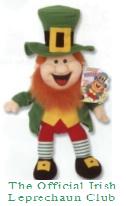 The Leprechaun Club™ ,The Official Leprechaun Club™ ,The Official Irish Leprechaun Club™ , The Irish Leprechaun Club™ ,The Leprechaun Club Of Ireland™, The Official Leprechaun Club Of Ireland™,Murphy The Irish Leprechaun™, The Blarney Village Collection™ and Blarney Village™ are all trade marks of Patrick Martin Hayes no unauthorized use allowed. All content is also subject to copyright restrictions.
animal,animal pictures,animals,antique,antique appraisal,antique books,antique clocks,antique collectibles,antique furniture,antique guns,antique jewelry,antiques,art,art bell,art prints,baby,baby bedding,baby clothes,baby crib bedding,baby furniture,baby gifts,baby names,cheap airline tickets,
cheap airfare,cheap flights,discount travel,family,family crest,family history,
family tree,gift baskets,gift ideas,gifts,houses to rent,jewelry stores,museums,pictures,reality,recipe,recipes,rent,rent a car,rental car,rental cars,rental houses,
rentals,rugby,rugby shirts,shop,shopping,shopping malls,sports,surfing,tennis,tourism,toy,
toy stores,trade leads,travel directions,travel,travel agents,umbrella,umbrellas,vacations,,vacation packages,vacation,vacation rentals,wedding,wedding cakes,wedding dress,wedding dresses,wedding favors,
wedding gowns,wedding ideas,wedding invitations,wedding music,wedding planning,wedding rings,weddings,
wine racks,wines,world trade center,
(C) Martin Hayes 2003 all rights reserved.