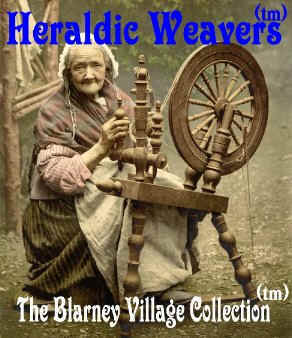 Turn any photo into a jacquard woven tapestry throw. Turn your memories into treasured heirlooms!
Dealers wanted either start your own business or compliment your existing one! Email us for details. Or simply get started below.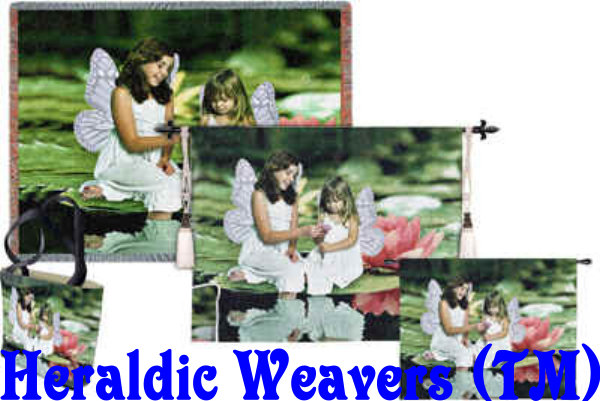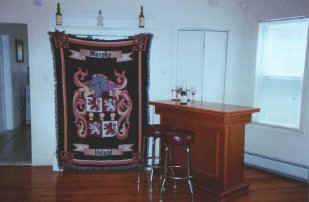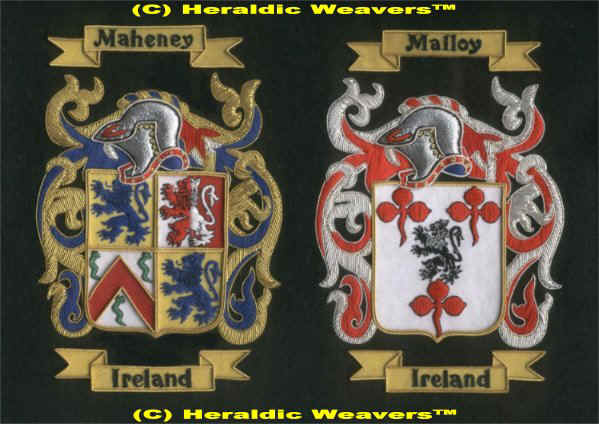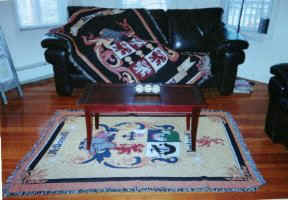 We make custom designed tapestry throw blankets from your photos.Also coat of arms tapestries and embroidered family crests.
How Do I Sell Photo Yarn Products?
It's very simple these products practically sell themselves! With stunning colors, rich 100% cotton yarn, over 8 miles of it in every tapestry throw and unrivalled workmanship. In the case of our embroideries our rich vibrant gold and silver bullion thread provides a stunning finish that is second to none. Added to that the size of all our tapestries, embroideries, pillows and totes, they are unrivalled anywhere else.
Your customers will notice the quality and beauty immediately and want to make a purchase. In the case of our coats of arms gifts, how many people do you know with a Irish second name, a Polish one, a English, Scottish, French, Spanish etc . A lot of people right? These are all your potential customers and our products are must have products for anyone looking to purchase gifts for weddings, retirements, birthdays in fact almost any occasion.
We make it easy for you to sell and even easier to profit with our Photo Yarn and Heraldic Weavers products.

The best way to ensure success is to have one of our samples or a few different types to show your customers the uniqueness and beautiful quality of our gifts.

You can also download point of sale brochures etc from us to print and use in your store, or we can supply you with high resolution images of our products similar to the ones in our galleries. You must sign up as a dealer withus first though in order to get wholesale pricing and use of images.

Purchase a sample or samples from us you can either do this online or you can mail us your order and payment.

If you have a website again we can provide you with material for your website and you can purchase directly from us. Again you must firstget our permission to do this and a list of our wholesale prices.
Who can sell Photo Yarn Products and is there a minimum purchase or sign up fee?
Simply put anyone can sell our products and no there is no minim order or signup fees just the small formality of letting us know who you are and the type of business, either photography, gift, other business or home business.

From Photographers shops, websites, trophy and engraving stores to stay at home moms who want an extra income, our products are fast proving to be a great source of profit for all of our dealers and a must have product for their customers.

It is best to have at least one sample of one of our coats of arms tapestries, embroideries or photo tapestries but not absolutely vital. You will sell more if you are able to show your customer just how stunning they are. In fact for most stores and photographers etc it is best to have a combination of our product samples so you have a better chance at getting a sale every time! For example a photo tapestry a coat of arms tapestry and an embroiderie.

Our sample packs start at just one piece and we can put together a variation or custom pack of several of our products should you wish. For the stay at home mom or person wanting to start their own business this is probably the most cost effective home business to get into with either no investment or a very small one and no worry about stock to carry.

You do not have to carry any stock, you get your customers order, you buy from us and we can either mail it directly to you or drop ship to your customer direct saving you any headache.

In the case of our coats of arms products once we receive an order and payment we then will email the customer a proof of their crest for their approval. We can not email proofs of coats of arms to anyone who asks, as you could imagine we could be doing that every hour of every day and have no time to make tapestries for our paying customers, sorry!

We are a small family owned company and very easy to do business with, you will have access to some of the most prestigious and fastest selling products in the world today a lot of them only manufactured by us. Our products are a very impressive size and eye catching when displayed in your store or shown by you to your customers directly, say at a benefit or event.

We can also do large scale pricing on some of our tapestries. If you want to get a quote it will be on an individual case basis.
You can even place an order for your own custom made tapestry or family crest tapestry or embroidery and use that as your sample. Terms and conditions apply.
I WANT TO GET STARTED NOW CLICK HERE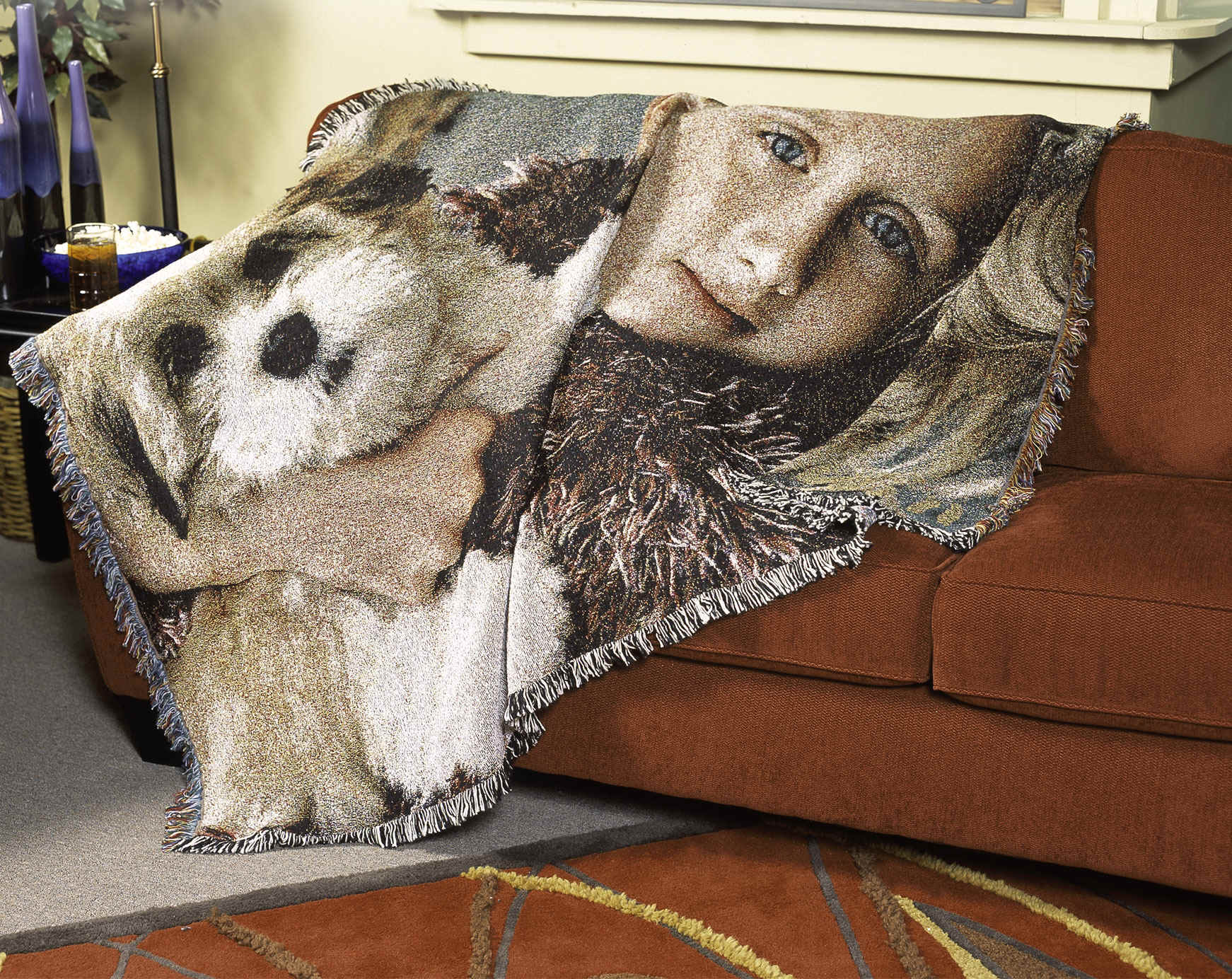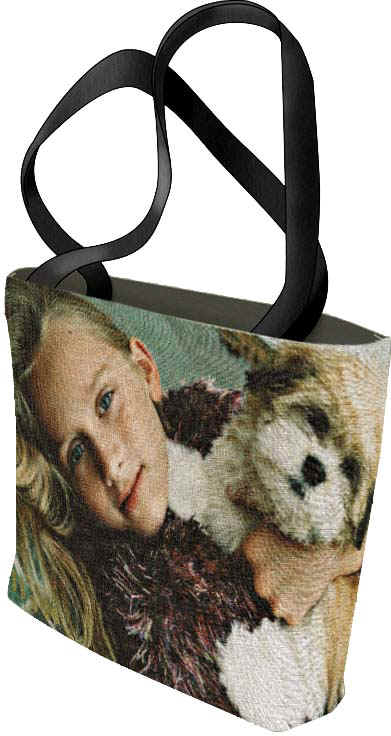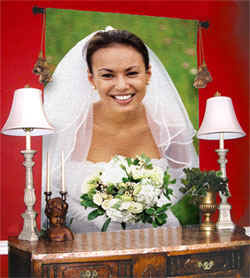 Features

All our tapestry throw blankets are woven from over 8 miles of rich 100% cotton yarn

Each tapestry is custom designed from your photograph.

Extremely generous size each tapestry is a huge 54"x70" thats over 4foot by almost six feet aprox.

All tapestry throws work best with 8x10 type photographs and can be either landscape or portrait orientation.

All our Tapestries are washable.
Our large wallhangings are approximately 53"x40inches" and can be spot cleaned. Because of the different weave they are capable of achieving even more fine detail similar to an embroidery. Again both landscape or portrait orientation 8x10 photos are best.

Our small wall hangings are 23"x36" and again can achieve a high level of detail due to the way they are weaved. Again 8x10 photo types are best and they can be landscape or portrait. 8x10 preferable.

Our pillows are 17"x 17" square type photos preferred

Our tote bags are also 17"x17" again square type photos preferred.

All Photo Yarn™ and Heraldic Weavers™ orders are dispatched from the United States

Embroideries are also generous sizes and hand embroidered using the finest gold and silver bullion style threads.

Once we receive your order you will be either able to email us your photo or simply mail it to us. In the case of family crests and embroideries we will email you a proof for your approval.

Once we receive your order you usually will receive your finished item in aprox 4 to 5 weeks.
I WANT TO GET STARTED NOW CLICK HERE