Irish Collection

Flags
This Irish flag bunting is ideal for that special Irish related event or just as a decoration it is over 23 ft long and will add that something extra to any event, business or residence.

CODE = IRISH FLAG BUNTING

PRICE = $12.95
SALE ON EMBROIDERIES CLICK PICTURE BELOW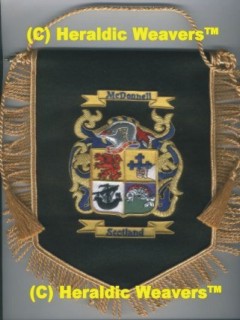 This Irish flag is the ultimate for your St Patricks day party it is a five foot by three foot flag.It is a great size for decorating a room for that special Irish party and represents great value.

CODE = IRISH FLAG 5ft x 3ft

PRICE = $15.95
FOR COAT OF ARMS PRINTS CLICK HERE SALE NOW ON!!!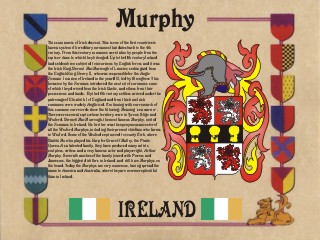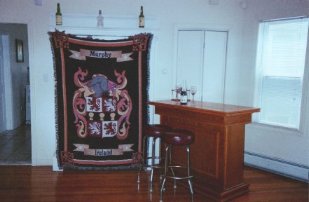 Check out our brand stunning new family crest tapestries.This is the gift you have been looking for click here please!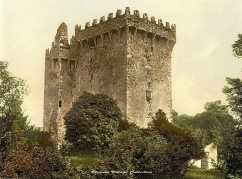 Check Out Our Stunning Irish Art and Photographs Click Here!
Check out all our other Irish sections for flag and Irish map related items
Give Someone A Gift Of Leprechaun Club Membership For St Patricks Day.There Is No Other St Patricks Day Gift More Unique !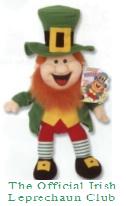 The Leprechaun Club™ ,The Official Leprechaun Club™ ,The Official Irish Leprechaun Club™ , The Irish Leprechaun Club™ ,The Leprechaun Club Of Ireland™, The Official Leprechaun Club Of Ireland™,Murphy The Irish Leprechaun™, The Blarney Village Collection™ and Blarney Village™ are all trade marks of Patrick Martin Hayes no unauthorized use allowed. All content is also subject to copyright restrictions.
This nostalgic double decker bus is a reminder of days past. These type buses were great you got on the bus at the back and if you wanted to go upstairs you had to go up a spiral type staircase. Full of noise and rattles in those days but certainly they had character and are missed.
This beautiful reproduction in the model is quite detailed and again as before a must have for any serious collector and comes in it's own display box.
(C) Martin Hayes 2003 all rights reserved.