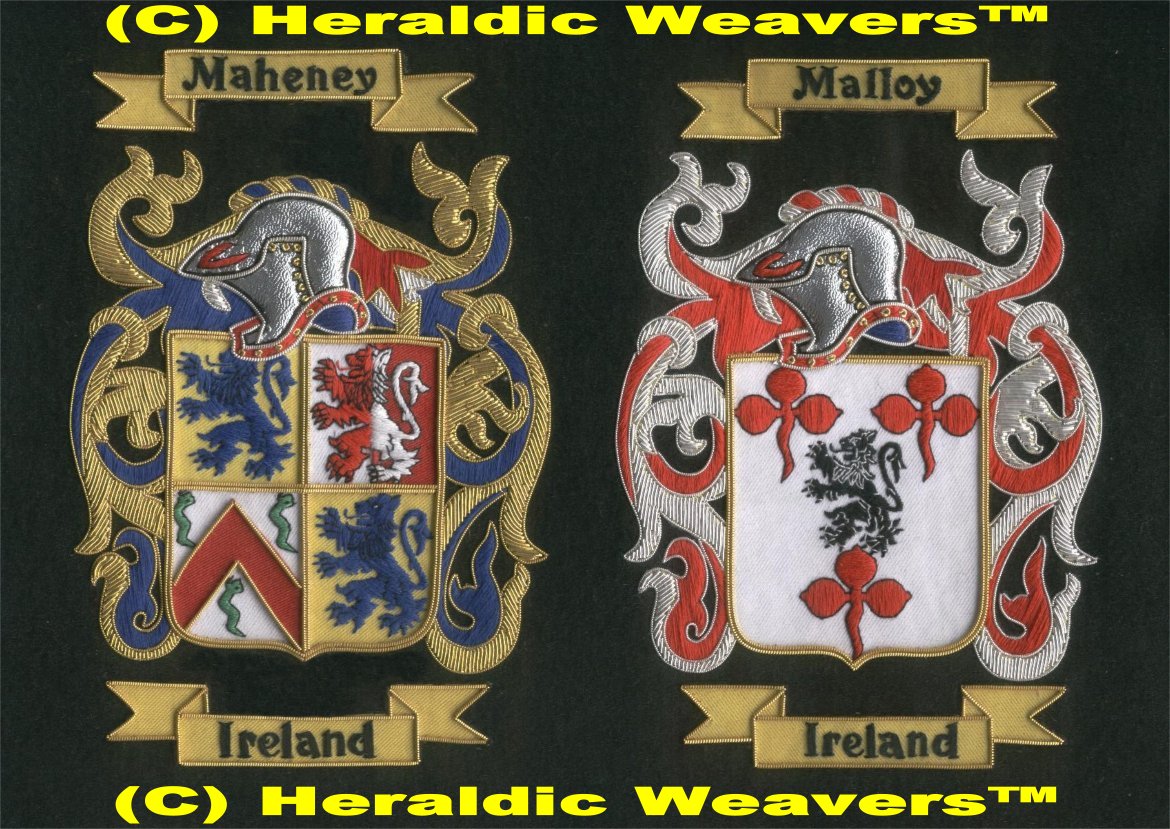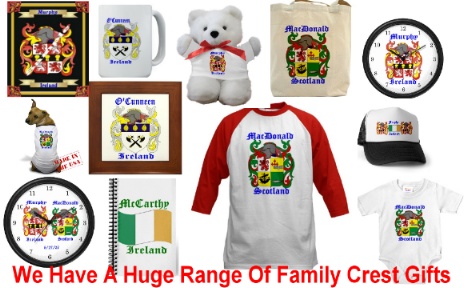 Click here if you would like to shop for coat of arms or family crest clocks, family crest t shirts, coat of arms prints or family crest mugs and coat of arms bags as well as much more!All of our coat of arms gifts are suitable for wedding gifts, christening gifts, birthday gifts, memorial gifts, retirement and graduation gifts.We also have stunning coat of arms tapestries.
Shipping and Returns Policy Please Click Here
Heraldic Weavers™ ,Photo Yarn™ ,The Leprechaun Club™ ,The Official Leprechaun Club™ ,The Official Irish Leprechaun Club™ , The Irish Leprechaun Club™ ,The Leprechaun Club Of Ireland™, The Official Leprechaun Club Of Ireland™,Murphy The Irish Leprechaun™, The Blarney Village Collection™ and Blarney Village™ are all trade marks of Patrick Martin Hayes no unauthorized use allowed. All content is also subject to copyright restrictions.
(C) Patrick Martin Hayes 2005 all rights reserved.